Blogging for small business is a content marketing strategy that is ideal for consultants, freelancers, thought leaders and highly technical and high-end small business owners whose customers need a certain level of research and education to make a purchase.
Blogging can be a great way to market your small business. It's free, it's easy, and it can help you reach a lot of people. But if you want to make the most of blogging for your small business, there are a few things you need to know. In this guide, we will teach you everything you need to know about blogging for small business. We will cover topics such as choosing the right platform, creating content that engages your audience, and using social media to amplify your reach. So whether you're just starting out or you've been blogging for a while and want to improve your results, this guide is for you!
A Short History of Blogging for Small Business

The word "Blog" is short for "web log".  In other words, a digital diary.  
Back in the late 1990's and early 2000's platforms like Google's Blogger and TypePad were the most popular ways for non-technical people to put their thoughts to digital paper.
In 2003, WordPress came on the scene and soon became the standard blogging platform.
During this time, most small business websites were custom-designed "static brochures" with no easy way to add current content without spending thousands of dollars on custom web design.
In fact, it wasn't until 2005 that WordPress made it possible to create a "static home page" and add additional pages.  This was a pivotal moment.  Soon, small businesses recognized that they could ditch the expensive custom-platforms and move to the free WordPress platform to create their websites AND add the ability to add regular content.
Today, small businesses that blog consistently get 126% more leads. So, if you're a small business owner who likes educating potential customers, a small business blog can be a terrific lead generation tactic to get more customers.
How Blogging Helps Your Business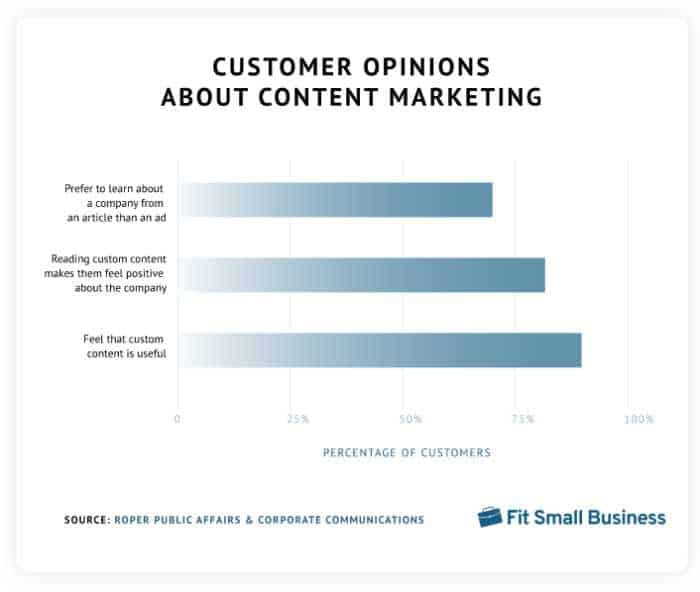 70% of customers prefer content (blog posts) over advertising! But blogs are so much more than content!
It's advertising that only costs your time.
Blog articles are like full-page ads for your business. When you create thought leadership articles, or how to articles that provide practical advice and relevant content, the reader (your target audience) is glued to the page for several minutes. Creating that same content as an advertisement would cost you tens of thousands of dollars!
It's a 24/7 salesperson that consistently sticks with your marketing message.
Industry experts or business owners who are experts in a very technical field really struggle with finding salespeople who speak with as much authority, confidence and expertise.
This is where a blog can really help ensure that your customers get a consistent and accurate sales message and understanding of your product or service.
A blog that answers your ideal customer's questions will get found
The best blogs are able to communication complex ideas and actionable tips in their blog content.
One way to assure that you appear in search results is to create a list of the most common questions that your ideal customers will ask and answer them better than other sites they might find.
Is Blogging Right For Your Small Business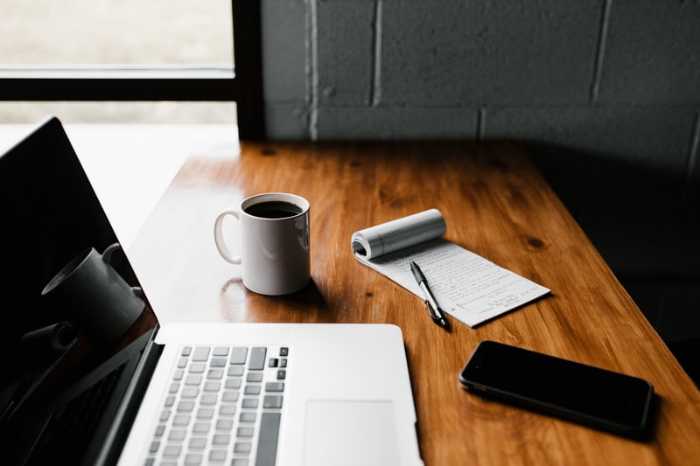 The best small business blogs have the following in common:
Their blog communicates their business ideas in an unique brand voice.
They know exactly who their customer is and what problems they are trying to solve.
Their blog topics are organized in the way that helps their prospects and customers solve specific problems.
They contain featured articles on topics that rank high in search engine results.
Their blog is the cornerstone of their online marketing.
They use marketing automation to promote their blog.
Their blog focuses on helping their customers
Look, blogging for business and for inbound marketing is time consuming. You have to enjoy helping your customers choose a product or service — even if it's not yours.
Writing great content takes time and effort. You'll have to do research, you'll have to understand what type of customer experience you want to create.
But, if you are a thought leader or your product and service is a major investment for your customer (either in terms of time or money),
How to get started with a blog
Before you write your first blog post, it's CRITICAL to sit down and think things through. You want to focus on the 20% of the activities that are going to drive 80% of your blogging success.
Today, blogging is a highly technical activity. You can't afford to just "write stuff" because you'll find yourself doing a lot of work for no results. And you don't want that.
These tips are heavy on strategizing, research and thinking. This is so important because how your blog content is organized can make or break the results you want.
Focus on a single ideal customer. You know who your favorite customer is; that person who values what you do, doesn't complain about price and appreciates the value you provide. That one customer you'd love to multiply to 10 or 100 customers just like them. If you have to go and talk to them.
Find out what they go through to purchase a product or service just like yours. This will give you a map of their buyer's journey. Be sure to note any questions they have along their journey.
Think about what GOALS you have for your blog. What do you want your audience to do? Do you want to collect leads? What information does your audience need to trigger them to contact you?
Select the keyword phrases you want to be found for. You can survey customers to find out what they might search on to solve a problem. Maybe your keyword phrases are topics, specific types of products, or even problems.
Map out your categories and tags. Make sure your tags and categories are from the point of view for your customer. Yes, Google is important, but so is your customer's experience on your site. Make it easy for your readers to navigate through your site and blog so that they get the information you need.
Brainstorm a list of Frequently Asked Questions. This is a terrific place to start because you probably know this like the back of your hand. Open a spreadsheet and just start this list of questions.
Categorize your questions. Next to each question, attach a category that the question belongs to. Your categories might include feature, function, service, account, etc.
Create a single "master post". A great place to start is to create a single list post on a topic such as "20 reasons to choose us" (this isn't an actual title, it's the topic you're going to write on. This type of post will give you a place to create as many talking points as you can about how your product or service helps customers. Make your list and write a couple sentences for each area.
Group your list into categories with supporting points. You can group this big list into categories. This is important because each group will become a "Pillar" post or a long guide where you cover all of the topics underneath that.
Write individual posts about subtopics. These subtopics will get into even more detail and updates about the larger topic. Here's what that looks like.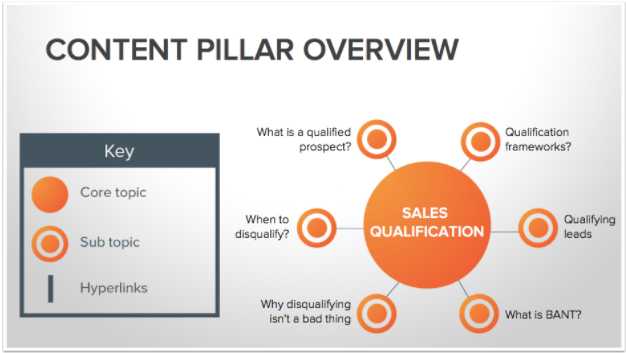 What to Blog About
The process I outlined above is critical for your blog to function as a lead generation system for your own business.
But, if you want an interesting blog, you'll want to add some more colorful content.
Coming up with blog topics can be a challenge, but it doesn't have to be difficult. You can find ideas for your blog by looking at your own life, your clients' lives, and current events.
For example, share a client's small business success, or interview and industry leader. Another option is to share some behind the scenes of your business.
Once you have a topic, you can brainstorm a list of ideas for posts about that topic. You can also use those ideas to create an outline for your post.
Tips for building a successful blog
Building a successful blog takes time and effort, but with the right tools and techniques, you can grow an audience that will appreciate your content. Here are a few tips for building a successful blog:
Develop a unique voice and style.
Write quality content that is relevant to your audience.
Use social media to promote your content and build connections with other bloggers.
Use email marketing to reach out to your audience and build relationships with them.
Optimize your blog for search engines to attract more visitors.
Be patient and keep working at it, and eventually you will see results.
Where to find inspiration when you're stuck:
Look online for blog post ideas.
Check out other blogs in your niche.
Write about a personal experience or something that happened to you recently.
Share a quote that inspires you.
Write about a recent news story.
Tools and resources for bloggers
All I can say is WOW. There are so many great blogging tools out there today, that starting and keeping a blog going is easier than ever.
In this section, I'm going to share MY blogging tools. I use all of these tools to make blogging faster and easeir.
AI writing tools
AI writing tools have come a long way from low-quality spinning and word-replacing to content that's so good that it's virtually indistinguishable from a human writer. Let me be clear. That doesn't mean that these tools will REPLACE you or any other writer. It does mean that these tools will help you blow right past writer's block and into speedy, high quality blog posts.
Jarvis.ai
Jarvis.ai was one of the first AI writing tools you can use if you're blogging for small business. There are dozens of others that cost less, but none compare to the quality you're going to get and the Jarvis Facebook support community.
I've use Jarvis to help me brainstorm ideas, blog outlines and so much more.

Jarvis – Your AI Writer
Helping you break through writer's block into creative thinking
We earn a commission if you click this link and make a purchase at no additional cost to you.
SEO Content Tools
Blogging for small business starts with brainstorming some keyword phrases you want to be found for. But then, you have the challenge of splicing together phrases that are easy to read AND will rank on Google so that the right person will find it and read it.
I use each and every tool here DAILY to help me improve my writing and ranking. Yes, some of them are pricey, but if you're a content marketer using your small business blog to drive traffic to your site or an offer — they are well worth it.
SEMRush
This is my biggest investment when I'm blogging for small business. Because small business topics are so popular and so competitive, it's really important for me to find phrases that are popular, not so competitive and relevant to my audience. SEMRush was developed specifically for small businesses using content marketing. It makes SEO content writing as easy as painting by number.
Our Pick

SEMRush: The content marketer's SEO toolkit
Let's just say that I'll cancel everything before I cancel SEMRush. It's that critical to figuring out what you have to do to drive more traffic and leads to your site. If content marketing is your strategy of choice – you need SEMRush to keep you focued.
We earn a commission if you click this link and make a purchase at no additional cost to you.
SurferSEO
I'm not much for crossword puzzles, but give me a gamified way to write content and I'm all in. SurferSEO is my favorite tool for optimizing content so that it ranks for Google and is fun to read. I enter my keyword phrase and SurferSEO gives me a list of words and phrases and how often to use them in my blog post. Let the games begin. It's like playing a game with yourself to see how high you can get your score to rise without sacrificing readability.
In the image here, you can see that the name of the game is to get as many of the phrases to turn green as you can.


What you see in this screenshot is a combination of Jarvis and SurferSEO. The two integrate seamlessly so I can write and optimize at the same time.
Frase.io


If you'd rather use one tool instead of two (SurferSEO and Jarvis), maybe you'd rather try Frase. I purchased a lifetime license of Frase from AppSumo and have used it on and off. Recently, Frase has added an AI writing feature to their tool. It's good, but doesn't really come close to Jarvis.
Outsourcing Your Blog Posts
OK, so maybe you're a bit too busy actually working with customers to blog, or you don't think you're a good enough writer. But, you also don't have the budget for hiring a writer.
Not to worry, there are some terrific blogging and writing services out there that you can get on a budget
I recently heard about "Get a Copywriter" from one of my community members. He's used them for five years and has taken me through a thorough demonstration and boy, was I impressed. I've just recently opened an account and can't wait to see the results for myself.
Another great service that Get a Copywriter offers is design services! So that you can not only get blog posts, but you can get landing pages, category pages and even an entire website written and designed.
Express Writers was originally founded as an SEO content marketing agency. They also offer a variety of packages that include blog content, web site content and more. They are known for their high quality writers and customer service.
Summary
Blogging can be a great way to connect with customers and generate leads for your business. By coming up with topics, outlines, and ideas for posts, you can create a system that helps you attract more visitors and convert them into customers. Using the tools and resources mentioned in this article, you can start or improve your blog today.
Source link