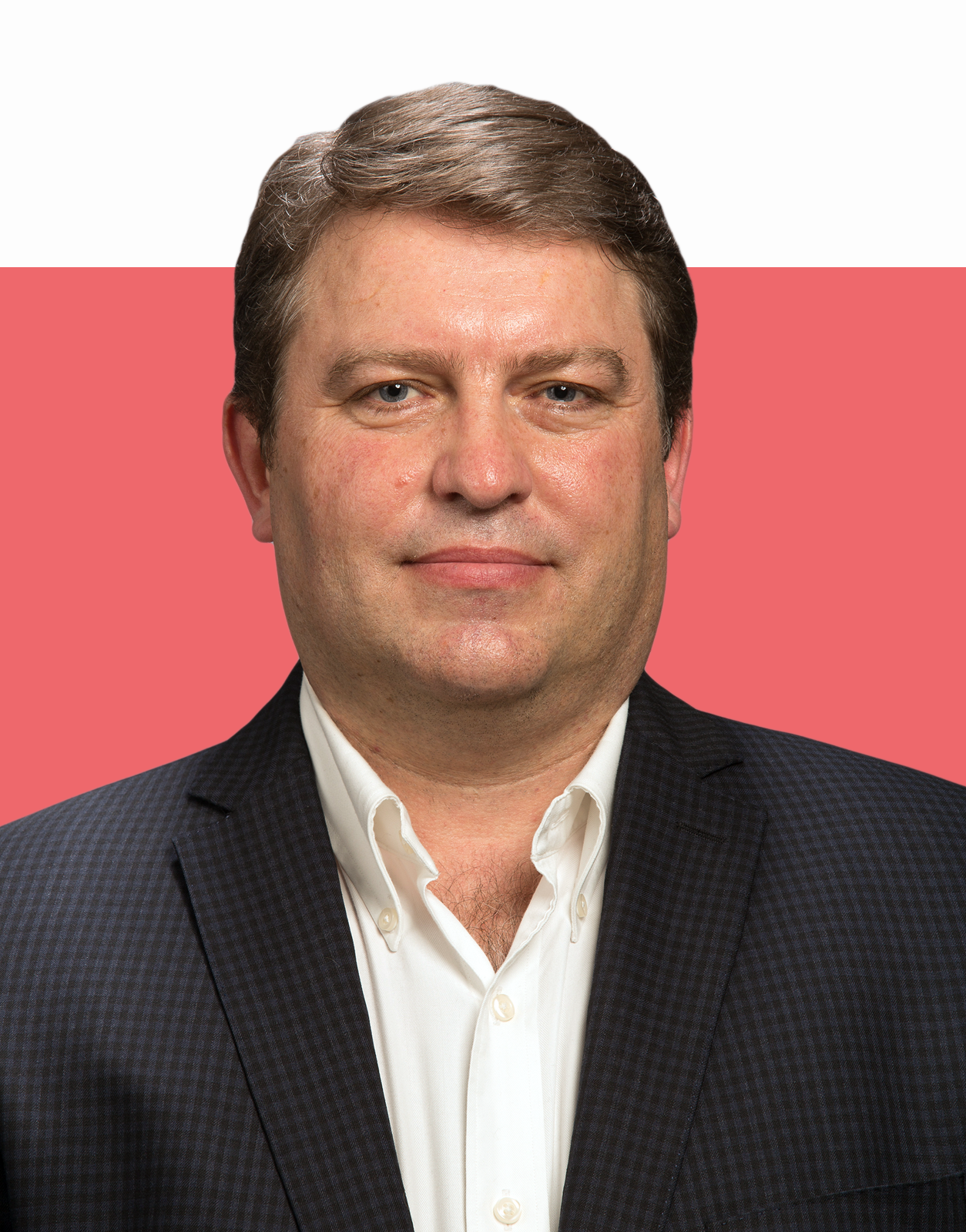 Several years back, Gartner made the polarizing prediction that CMOs would one day outspend CIOs on technology. The declaration seemed outrageous at the time, but it proved true as early as 2015. 
Over the last 10 years, technology has accounted for the largest proportion of marketing budgets (26.2%) and demands have never been higher for marketing to prove ROI. To achieve this, tech must be part of any marketer's ROI strategy. But as you consider martech investments, how do you tell the money wasters from the money makers?
Separating The Solid From The Shiny: The Martech Selection Process
As of the latest count in 2021, there are more than 8,000 martech solutions on the market — a 5,000% increase in options from 2011 — and there are more tech-enabled possibilities for marketers than ever before. But it's easy to feel overwhelmed and develop "shiny object syndrome." This is the tendency to chase the newest trends, opportunities and ideas without first evaluating their benefit. 
To break through the distractions of a crowded solutions landscape and stay focused on goals, marketers must take a structured approach to cut out the noise. In my more than 20 years as a marketer, I've found that one of the best ways to do this is through a tool called the "Purpose Alignment Model."
Created by Niel Nickolaisen, this model has been used in IT for years. It plots the purpose or importance of each business activity to make it clear what you need to prioritize and who should be responsible for those priorities.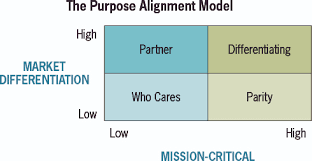 Putting The Model To Use
Use the Purpose Alignment Model to categorize the importance of each marketing activity you perform according to two factors: 
Will it create market differentiation?

Is it mission critical?
The Purpose Alignment Model can be broken down into four quadrants: "Differentiating," "parity," "partner" and "who cares." Once you understand each of the quadrants and how they relate to your organization, you can begin to determine how to set up your version of the model, analyze it and then make decisions. 
Once you complete this exercise, your most vital marketing activities will help categorize your priorities, and you can then align your martech spending to the most impactful technologies. 
How To Build Your Model
Before building your model, you must understand the four quadrants:
Differentiating: What sets you apart in the marketplace;

Parity: The "table stakes" in your space or within a particular activity;

Partner: Activities that are important and differentiating, but not mission-critical; and

Who cares: The initiatives that aren't very important to your marketing team's mission.
When building your model, it's important to look first at highly market-differentiating and mission-critical items. This is where you want to spend the bulk of your money. 
Differentiating: To belong in this crucial category, activities must rank as highly market-differentiating and mission-critical. These differentiating activities are the few things that you must do better than anyone else and are core to your differentiation. An example might include your ABM capabilities that help you deeply personalize your communications and touchpoints to some of your highly targeted prospects. Questions to ask:
Can I draw a direct line from this activity to our strategic competitive advantage?

Will it create and/or maintain a strategic competitive advantage?

Can I relate it directly back to our business strategy?
Parity: This category is for low-differentiating, highly mission-critical activities. Some examples might include your regulatory compliance functions, opt-in and consent requirements or maybe even your website if it's purely informational. Your goal for activities in this quadrant should be to apply best practices, mirror the competition and keep things simple. Questions to ask:
Does this activity support our business goals and strategy?

Does it help us keep pace with the competition?

Will customers notice if it's missing?

Would doing this activity differently increase our sales? If so, this may be a differentiator.
Partner: Activities that are highly market-differentiating, low-mission-critical fall into this quadrant. Your marketing technology implementations, deployments, audits and advancements, as well as the development and execution of your campaigns and content, belong here. These activities are NOT core and you must decide if you need to carry these skill sets in-house or if you prefer to find alternatives.
You may find both benefits and trade-offs when working with a partner. Make sure you have a solid off-boarding plan so that your team can continue to build upon a partner's work. Examples include most martech point solutions (e.g., webinar providers) and external consulting agencies. Questions to ask:
Is this activity differentiating?

Is it critical that we do these activities?

Are these skills I need to maintain within my team over the long term? If not, are others better equipped to offer these skills?

Would it be more cost-effective to find a partner that can complement our team?
Who Cares: Low-market-differentiating activities that are also low-mission-critical belong here. This quadrant might include features within a technology that don't align with your differentiators or mission-critical needs.
Anything that isn't making an impact on your sales resides here. You should be actively trying to exit or sunset these activities. An additional option would be to negotiate a move of these functions to other areas within the company. What is a non-core, non-priority activity for you may be a core activity to another department. Questions to ask:
Does this activity generate market share?

Who does it serve, and would they notice if it disappeared?

To achieve our strategy, do we really need to focus on this?
Putting It Together To Become A Ruthless Decision-Maker
Once you clarify your business's differentiators, identify gaps in parity, decide what you can outsource to a partner and remove the activities without value, you're a ruthless martech decision-maker!
Not only can the Purpose Alignment model help you select and optimize your martech investments in a focused, decisive manner, it can also enable you to share key decisions with other executive teams, such as finance and IT — an all-around win on added value. 
---
Eric Hollebone oversees the optimization of day-to-day operations and the smooth delivery of all client work at DemandLab. As COO, he works closely with the CEO and executive leadership team to plan and manage the company's operational policies and develop and help implement a plan to attain the agency's short and long-term financial and operational goals. Eric also plays a vital role in building on DemandLab's culture of collaboration and success.
Source link