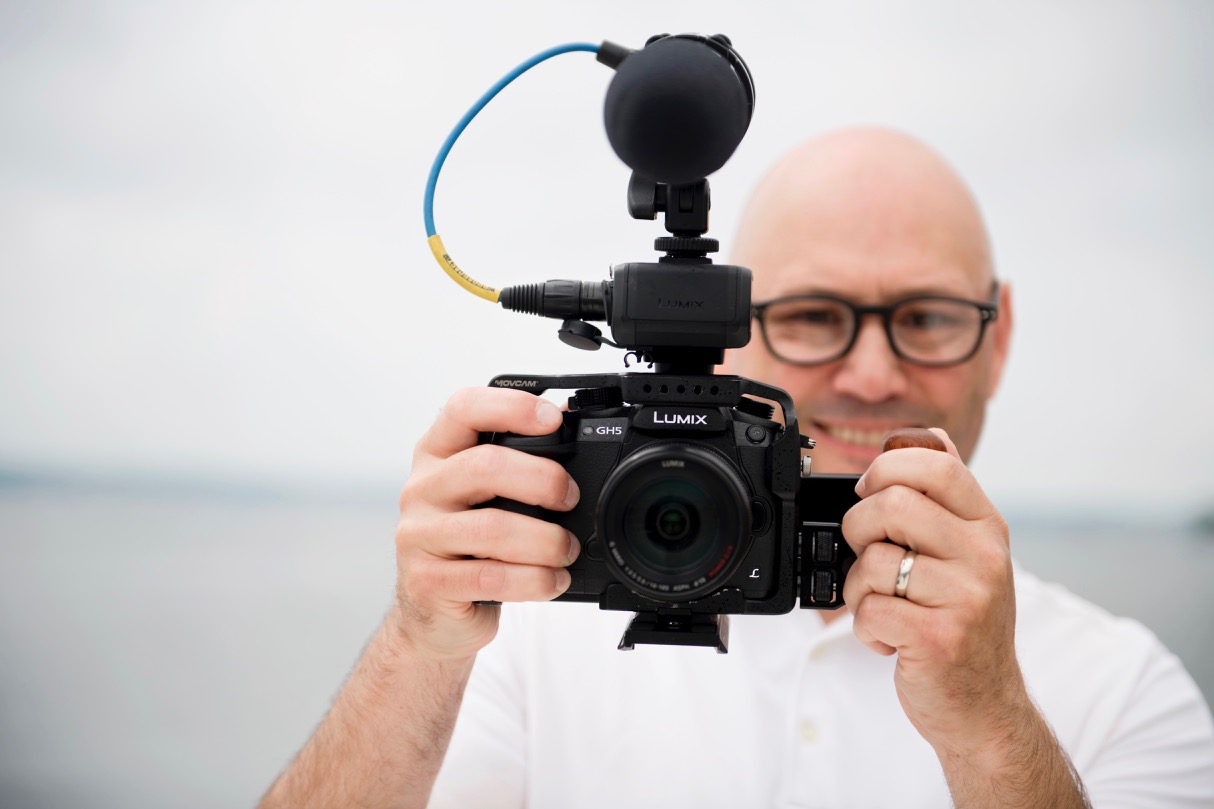 Video has moved beyond being a marketing luxury and is now a necessity. If your competition isn't using video, they will be… soon.
Every year, we're hit with statistics showing us how video marketing is growing. HubSpot told us in 2021 that 93% of marketers say video is an important part of their marketing strategy — 93%! When was the last time 93% of people agreed on anything?
Even faced with a number like that, video can be daunting for some companies. Maybe they don't have room in the budget for a video. Or maybe they have a budget, but struggle with finding a video production company that's a good fit.
These are real challenges, but they can be solved. 
No budget? There are plenty of companies doing fun and creative DIY videos. If you're struggling with finding the right video team, you can check out our Chicago video production buyer's guide, which provides great advice no matter what market you're in.
Despite the hurdles, countless companies are churning out videos, even leading to the oversaturation of video content.
Which is why it's not good enough to simply produce a video — it better be good. Let's face it: The internet is filled with bad marketing videos. Here are a few pitfalls:
Too many stats — video isn't about facts and figures; video is about emotion. The most effective videos help businesses make an emotional connection with their viewers;

Not audience-focused — many companies get so excited about their videos they end up producing them for themselves and not their audience. They share information they're proud of instead of telling a story that's relevant to viewers. The video isn't about you, it's about your audience; and

No plan — there are tons of businesses that produce a video with no real plan for how they'll use it. Their competition has a video, so they produce one. That's not good enough. There needs to be a plan to use the video, and there needs to be a way to measure if it's a success or not.
That last point leads me to something else. Many businesses fail to get the most out of their video content. Marketers will make it a part of their plan, but the focus is too, well, focused.
For example, people at a business will sit down today in a meeting room. They'll log in on Zoom. They'll get together in some way and someone will say, we need a new "About Us" video for the website. Everyone will agree, it's time. The current video is outdated.
They'll prepare, production will be completed and soon they will upload that video to the website.
And that's it. That's where it ends.
They will have spent dollars and time on something that turned out great but only lives on one page on that website. 
Now, that's okay. It's valuable there, but what if I told you they could be getting far more use out of that video? 
Many videos are produced for a specific purpose, but they can be used in other ways. There's no rule that says you can't use a video to further multiple objectives. Those objectives might not even be evident at the time of production.
Marketers need to keep their video assets in mind as they create campaigns throughout the year. They need to layer video throughout their marketing ecosystem.
Let's take that "About Us" video. First and foremost, it should absolutely live on the company's home page or the "About Us" page. It's a no brainer. That's the reason it was produced in the first place.
But there's no reason it can't also be used in an email campaign. Let's say you have an automated campaign that starts when someone clicks on a landing page for a product or service. As part of the automated emails that follow, you might have content that goes out telling people more about the company that produces the product.
Sounds like a great place to share that "About Us" video.
No need to stop there. Maybe the sales team is putting together a pitch for a new client. They should include the "About Us" video.
Companies and organizations should look for as many ways to use the video as possible. You don't need to force it. Just look for appropriate ways to incorporate it into relevant marketing opportunities.
It's something I'll cover in more detail at the B2B Marketing Exchange at the end of February.
The more companies look for ways to use video at every step of the customer journey, the better value they'll get from their videos.
---
Tony Gnau is the Founder and Chief Storytelling Officer at T60 Productions. He's a three-time Emmy Award-winning journalist and has led T60 Productions to winning 17 Telly Awards for its corporate videos. He has created videos for the likes of CommonSpirit Health, Walgreen's, Catholic Health Initiatives, United Airlines, US Bank and Goose Island Beer Company, as well as NBA legend Dwyane Wade. Gnau has written over 700 blog posts on video marketing and speaks on the subject to communications professionals at conferences. Finally, he is a former USC Trojan football player, Star Wars geek and devoted husband and father.
Source link